Coding Camps
The Logiscool camps are among the most popular camps for five years now. We offer the widest range of camp themes about the digital world's most interesting challenges - and we're continuously expanding the range of topics.
Our competent teachers and camp leaders and our enthusiastic animators granted a lifelong knowledge, experience for more than 13 000 students.
We encourage everyone to come (again) who wants to be part of a fantastic summer activity!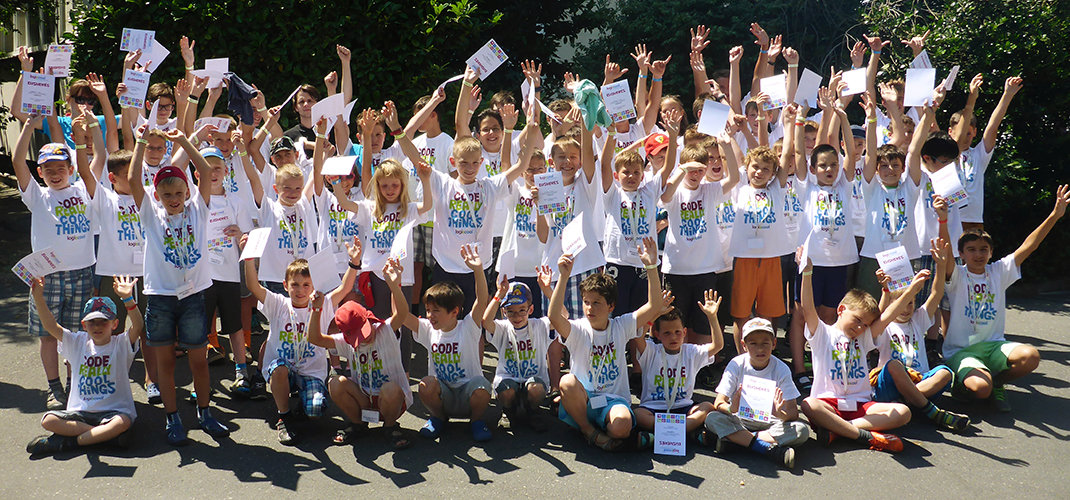 Coding Camps
Digital literacy is the knowledge of the future, therefore we're launching different camps this year that are all about coding. The camps match the kid's age and knowledge level. The smaller kids will use a LEGO-like language with blocks and the older ones will mix the blocks and the text commands.
Android APP

Creating and designing Android applications

Coder Camp - Micro:bit

Programming, hardware, sensors

Scoolcode - Intensive Coding

Intensive programming from the basics

Kodu 3D Game Design - Programming

Creating and coding computer games
Robotics camps
In our fast developing world, there are robots literally everywhere. One thing hasn't changed though: humans are programming them. In our robotics camp the kids not only learn programming but they will bring different types of robots to life.
Lego BOOST

Constructing and programming LEGO BOOST robots

LEGO MindStorms EV3

Constructing and programming LEGO MindStorms EV3 robots

Lego Wedo

Constructing and programming LEGO WEDO robots

mBOT

Robotics, programming

mBOT PRO

Robotics, programming
Minecraft Camps
The most popular computer game in the world is Minecraft. In our summer camps we'll show our campers that the world of Minecraft is not only for gaming - while we'll focus on creativity and algorithmic thinking. The campers will get familiar with creatively building their world, creating an adventure map and the unlimited possibilities of redstone.
Minecraft

Engineer and programmer thinking, competitions

Minecraft Design

Creative design/planning, gamedesign, redstone

Minecraft PRO

Design, redstone, server, command blocks
Cool Tools Camps
We're surrounded with videos and images on the web. Almost everyone has now a device that can be used to record and share any event. In our Cool Tools camps we not only want to show how to create videos or awesome websites but also how to fill them with useful content.
Cool Tools Video

Shooting, cutting and creating an own video

Cool Tools Web

Creating a website, webdesign, photo editing